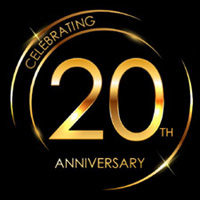 Adventures in Bondage
"Bound and Ballgagged" ~ "Hogtied and Helpless"
I dont know about you, but I love an adventure. I love bondage adventures. I love tying up ladies in all sorts of sexy clothes and fantasy costumes. And those are the types of images that I want to share with you. We love ...creating fantasies !!! Let me tell you what's coming up this month....

Members can enter by clicking on any picture on the Update pages

18 U.S.C. 2257 Record-Keeping Requirements Compliance Statement
---
A couple of years ago in order to make room on the server, I took down all my photos and videos from years 2001 - 2005. I thought you all just wanted the new stuff. But seems like every few days, someone would write to me asking about some of the older sets or about a past model that they wanted to see again. I was sorry to have to tell them that I had removed them. On occasion you may see me bring back some of my archives but for the most part they are all gone from this website. And I love working with this country's most gorgeous models, but there are lots of gorgeous ladies right here in the midwest. I didn't want to miss out on some of the wonderful ladies right "next door". They need to be seen just like the pros. So I started this site just for midwest models. Most are less than an hour away from me. So come check them out at JBRmidwest. Updated every friday with both video and photos. You can join the website for a mere $24.00 USD per month recurring at $19.00 USD.

And here at jbroper.com there are lots of lovely ladies coming your way every month. Some of the best models in the country even the world. Some of your favorites: Christina Carter, Rachel Adams, Bella Ink, Briella Jaden, Kimberly Jay, Sara Liz, Stacie Snow, Serene Isley, Cali Logan, Nyxon, Angeliqe Kithos, Natalie Minx, Annalee, Randy Moore, and more.
Remember. Over 40,000 pictures and over 500 mpegs all for under $25. Join Now!!
---
Remember that your usernames and passwords are case sensitive.
Please enter your username and password exactly as subscribed.
Too many failed entries can result in temporary lock outs.

Recurring and Non-Recurring billing available for our European Customers.

---
Now If you have never been here before click on the Free Tour button and take a quick tour of what the site has to offer. Also check out the Samples page. You never know what you are going to find there. Then check out the Updates page, to see what you have been missing.... Hell !!! just start clicking buttons and you will find lots of cool things, and an absolutely HUGE archive And once you have seen what you can see in the free section, click the JOIN button and then you can see all the good stuff that you are only getting a glimpse of. . Over 40,000 pictures and 500 mpegs on the site. Enjoy folks.
Web design by JBRoper
---
This site is best viewed on Internet Explorer 8.0 or higher, or Firefox 7.0 or higher. It is also best viewed at 1024 X680 resolution.
Listed on these fine Directories